Assessment and Treatment of Global Aphasia
Course outline This one-day hybrid course will provide a theoretical overview of global aphasia and a summary of the existing evidence base. It will use case studies and client examples to equip clinicians with practical ideas for assessing and treating both the communication and cognitive impairments in this challenging condition. Target Audience: The course is for Speech and Language Therapists and Speech and Language Therapy students.
£100.00
This Course has now finished.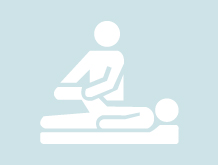 Learning objectives
• Discuss the clinical characteristics of global aphasia
• Explore existing research and evidence base
• Evaluate assessment tasks for communication and cognition
• Illustrate treatment approaches and novel tasks to address language, functional communication and cognition in this population
COST £100 for either in-person or online attendance.

Delegates will also receive a 20% discount on purchase of the book Working with Global Aphasia: Theory & Practice.
Please note that this is a Hybrid course, you can attend either face-to-face or web-based online learning. Please let the team know your attendance choice.
---
From:

Fri 28 Apr 2023

To:

Fri 28 Apr 2023

Time:

09:30 am - 16:30 pm
Venue:
33 Queen Square, London
WC1N 3BG