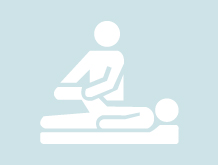 Assessment and Treatment of Global Aphasia
This one-day hybrid course will provide a theoretical overview of global aphasia and a summary of the existing evidence base. It will use case studies and client examples to equip clinicians with practical ideas for assessing and treating both the communication and cognitive impairments in this challenging condition.
Fri 28 Apr 2023
---
Dr Sharon Adjei-Nicol qualified as a speech and language therapist in 2004. Since this time, she has worked in a range of NHS and independent settings with adults with acquired communication, swallowing and voice disorders. Sharon's most recent NHS role was as Head of Speech and Language Therapy at Homerton University Hospital in London. In early 2019 Sharon left the NHS to set up her own independent practice -Acquire Speech & Language Therapy and she now primarily works in the medico-legal field treating adults with neurological conditions and providing assessments and opinions as an expert witness. Alongside independent practice Sharon is a Senior Lecturer in Speech and Language Therapy at the University of Greenwich.
Sharon completed her PhD research on global aphasia and is the author of the forthcoming book entitled 'Working with global aphasia'.
---
Tutor: Sharon Adjei-Nicol
Contact: Therapy Courses team
Tel: 02034483127
Email: a.domi@nhs.net
Venue:
33 Queen Square, London
WC1N 3BG