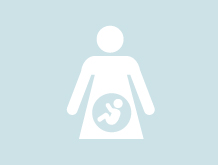 VIRTUAL DELEGATE - UCL and UCLH Fetal Medicine Unit Annual Meeting 2022
We invite you to join us for a day of talks from world leading experts at UCL, UCLH and GOSH covering key contemporary topics in Fetal Medicine.
Fri 09 Dec 2022
---
A one-day hybrid event covering key contemporary topics in Fetal Medicine. The programme includes updates on:
Fetal surgery
Neuroimaging – assessment and counselling for posterior fossa anomalies
Fetal echo – assessment and management of bradyarrhythmias
Monochorionic twin complications – selective fetal growth restriction and selective reduction
Genetics – skeletal dysplasias
Growth restriction
Combined hypertension clinic
Preterm birth
Please note: there are two separate sign-ups for either face-to-face or virtual attendance at the meeting. Please make sure that you select the correct course option for your preferred attendance when booking. This is the online option.
We are excited to be hosting an in-person event for the first time since COVID-19 and encourage you to join us in person, where possible. We would love delegates to come to the face-to-face meeting and have kept costs to a minimum to encourage live participation and the opportunity to catch up with friends and colleagues. For the face-to-face option, please register here - https://www.uclhcharitycourses.com/courses/face-to-face-delegate-ucl-and-uclh-fetal-medicine-unit-annual-meeting-2022
This is the virtual delegate course to access the annual meeting via a virtual platform. This will be hosted on Zoom, and a link will be sent out to those registered for this option prior to 9th December 2022.
Please direct any queries to rosalind.aughwane@nhs.net and georgina.murray@nhs.net
---
Tutor: Mr Pranav Pandya
Contact: Rosalind Aughwane and Georgina Murray
Tel: 0203 447 6162/6163
Email: rosalind.aughwane@nhs.net