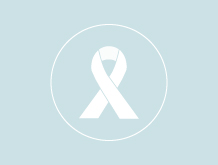 UCLH MDS and MPN study day
A clinically-orientated and interactive day, focusing on management of difficult MPN and MDS cases, new diagnostic tests/techniques, when to refer for transplantation, guidance on using newer agents available on the NHS, clinical trials, etc. We're hoping to bring together haematology consultants and CNSs for an enjoyable and practical meeting, with lunch and lots of opportunities to chat with colleagues. There will be a small charge (£20) to cover some of the costs, but we think it will be well worth it!
Fri 12 May 2023
---
MPN/MDS Study Day
Date 12th May 2023
Venue The Radisson Blu Grafton Hotel, 130 Tottenham Court Road, London W1T 5AYT.
Southampton and Warren Suite
Meeting Organiser: Dr Jonathan Lambert, Prof Beth Payne, CNS Syeda Ahmed
08:30 – 09:00

Welcome drinks, Registration & viewing stands
Southampton Suite

09:00 – 09:15

Introduction and day outcomes
Dr Jonathan Lambert & Prof Beth Payne
09:15 – 10:50
MDS diagnostics, management and treatment options, future directions, trials
Prof Beth Payne

10:50 –11:10

Break & viewing stands
Southampton Suite

11:10 – 12:10

Overlap conditions
Dr Sam Alimam
12:10 – 13:00
Lunch & viewing stands
Restaurant & Southampton Suite
13:00– 14:40

Transplant in MDS/MF, diagnostics,

Chelation

Dr Donal McLornan
14:40 – 15:20

Case Studies

(Pregnant PV, Splanchnic vein thrombosis, Mastocytosis)

Chaired by Dr Lambert & Dr Wilson
15:20 – 15:40
Break & viewing stands
Southampton Suite

15:40– 17:00

Case Studies (Myelofibrosis and Ruxolitinib complications, ET, Eosinophilia)
Chaired by Dr Lambert & Dr Wilson
17:00-17:10
Evaluation
(Subject to change)
---
Tutor: Dr Jonathan Lambert
Contact: Syeda Ahmed
Tel: 07950871219
Email: syedaahmed@nhs.net
Venue:
130 Tottenham Court Road, London
W1T 5AY