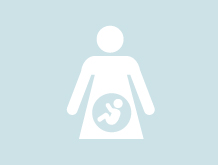 UCL and UCLH Fetal Medicine Unit Annual Meeting 2023 - FACE TO FACE TICKET
FACE TO FACE ATTENDANCE - We invite you to join us for a day of talks from world leading experts at UCL, UCLH and GOSH covering key contemporary topics in Fetal Medicine
Fri 15 Dec 2023
---
A one-day event covering key contemporary topics in Fetal Medicine. The programme includes updates on:
Fetal surgery for Spina Bifida and CDH
RCOG NIPT Green-top guideline
Neuroimaging – assessment and counselling for ventriculomegaly
Fetal echocardiography – TGA and optimising outcomes
Fetal Genetics – non-invasive prenatal diagnosis
PET screening
Growth restriction
Preterm birth
Higher order multiple pregnancies and conjoined twins

We are very excited to be hosting an exclusively in-person event this year! We look forward to meeting all delegates face-to-face at our annual meeting, making this a great opportunity for everyone to network, as well as catch up with friends and colleagues.

PLEASE SIGN UP TO THIS LINK IF YOU ARE ATTENDING FACE TO FACE. There is a separate link for virtual live stream attendance.
The venue for the annual meeting will be 33LT - Basement Lecture Theatre, The National Hospital for Neurology and Neurosurgery (NHNN), 33 Queen Square, London WC1N 3BG. Arrival from 08.30am for a 09.00am start.
The ticket price is £75 and includes coffee, tea and refreshments throughout the day, pastries and biscuits in the morning, a finger buffet lunch, and then an informal drinks reception post event to allow people to mingle - please plan to stay and join us!
We will not be recording the lectures so please come early and stay the full day.
Please direct any queries to a.sacco@nhs.net matias.vieira@nhs.net and georgina.murray@nhs.net
We look forward to seeing everyone in December!
---
Venue:
33 Queen Square, London
WC1N 3BG