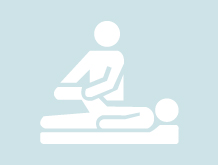 Splinting in Neurology Friday 11th November and Saturday 12th November 2022
Using softcast and scotchcast materials *Early application is advised as places are limited* Target Audience: Open to Qualified Physiotherapists and Occupational Therapists working in neurology, as an introduction to splinting with these materials.
From: Fri 11 Nov 2022
To: Sat 12 Nov 2022
---
Learning Objectives:
By the end of the course you will have increased knowledge and skills in the assessment and fabrication of splints using soft and scotchcast materials. Sessions will focus on:
The theoretical basis and clinical reasoning underpinning the provision of splints for patients with neurological conditions.
The assessment of spasticity, use of botulinum toxin and the role of splinting in this patient group.
The practical fabrication and application of a variety of upper lower limb splints with time to practise fabrication.
Consolidation of knowledge and skills gained through group discussion regarding the clinical use of the splints.
---
Tutor: Katrina Buchanan
Contact: Conor Brown/Alkida Domi
Tel: 02034483127
Venue:
33 Queen Square, London
WC1N 3BG