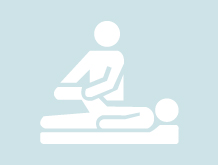 Splinting in Neurology
A Face to Face course opened to qualified Physiotherapists and Occupational therapists working in neurology, as in introduction to splinting with soft and scotch cast materials.
From: Sat 14 Oct 2023
To: Sun 15 Oct 2023
---
Course aims:
To increase knowledge and skills in the assessment and fabrication of a variety of upper and lower limb splints using soft and scotchcast materials.
To review and discuss the theoretical basis and clinical reasoning underpinning the provision of splints for patients with neurological conditions.
To cover the assessment of spasticity, the use of botulinum toxin and the role of splinting in this patient group.
There will be time to practice fabrication over the course of two days and opportunities to network with colleagues working in a similar field.
Fee: £300.00 for two days, includes the cost of materials used in the practical sessions.
Please note that there is limited space for this course.
Contact: To book onto the course please go to our website: www.uclhcharitycourses.com
for further information please contact: Elisa Lombardozzi 0203 4483476 or email elisa.lombardozzi@nhs.net
---
Tutor:
Contact: Elisa Lombardozzi
Tel:
Venue:
33 Queen Square, London
WC1N 3BG