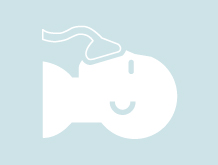 North Thames Anaesthetic Meeting 2024
NTAM 2024 International Scientific Meeting
From: Sun 28 Jan 2024
To: Fri 02 Feb 2024
---
NTAM runs an annual, international scientific meeting to update delegates on practice and developments relevant to everyday clinical anaesthesia. As a relatively small group (maximum approximately 70 delegates), the surroundings are particularly conducive to debate, conversation and hands-on sessions.
To book on this meeting, you must first register and book at https://www.ntam.org.uk/ before following the link to pay the applicable meeting fee on the UCLH Charity Courses website.
NTAM 2024 will take place from Sunday 28th January to Friday 2nd February 2024. Half board accommodation will be provided for 7 days from Saturday 27th January 2024. More details on the accommodation options are available on the NTAM website and on the relevant sub-module bookings on the UCLH Charity Courses website.
Meeting Location:
Hotel Village Montana
Tignes
France
Please do not hesitate to contact us if you have any queries about the meeting or booking.
---
Tutor: Dr Mark Harper (Consultant Anaesthetist, Brighton and Sussex University Hospitals)
Contact: Dr Jess Sullivan / Dr Isabel Greaves
Tel:
Email: ntaminfo@ntam.org.uk