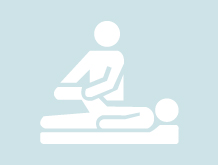 Introduction to Physiotherapy in Neurological Practice-14-15th October 2022
Target Audience: Open to qualified Physiotherapists who have less than 12 months experience in a neurological setting and want an introductory level course.
From: Fri 14 Oct 2022
To: Sat 15 Oct 2022
---
This interactive course includes both theoretical and practical sessions and aims to increase delegates' knowledge and skills in the assessment and treatment of patients with neurological conditions.
The course content will include:
• Neuro-anatomy, physiology and neuro-plasticity.
• Assessment in neurological conditions, the use of outcome measures and goal setting.
• Clinical analysis of gait and rehabilitation approaches to optimise gait.
• An introduction to positioning and seating.
• Practical handling skills to enhance movement and transfers.
• An introduction to spasticity management.
• Upper limb assessment, therapeutic handling and treatment approaches.
---
Tutor: Maggie Bean Gherardelli
Contact: Therapy Courses team
Tel: 02034483127
Venue:
33 Queen Square, London
WC1N 3BG