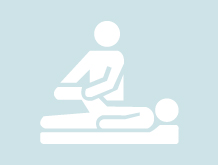 Introduction to Physiotherapy in Neurological Practice
*Early application is advised as places are limited*
From: Fri 27 Oct 2023
To: Sat 28 Oct 2023
---
Target Audience:
Open to qualified Physiotherapists who have less than 12 months experience in a neurological setting and want an introductory level course.
Learning Objectives:
Through theoretical and practical sessions, by the end of this course delegates will have increased knowledge and skills in the evidence-based assessment and treatment of patients with neurological conditions.
Course Content Includes:
· Assessment in neurological conditions, the use of outcome measures and goal setting.
· Clinical analysis of gait and rehabilitation approaches to optimise gait.
· An introduction to spasticity management.
· Upper limb assessment, therapeutic handling, and treatment approaches.
· An introduction to positioning and seating.
· Practical handling skills to enhance movement and transfers.
· Neuro-anatomy, physiology and neuro-plasticity.
Please note that we have two options to attend the course:
FACE TO FACE - In person attendance for both days, 27th and 28th of October
HYBRID - Online attendance for the 27th of October, In person attendance for the 28th.
COST: £200 for 2 days Please contact Elisa Lombardozzi on 020 3448 3476 or email therapy.courses@uclh.nhs.uk to book your place or for more information.
---
Tutor: NHNN Therapy Team
Contact: Elisa Lombardozzi
Tel: 02034483476
Venue:
33 Queen Square, London
WC1N 3BG