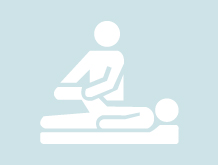 'Foundations of Neurology' for Adult Speech and Language Therapists
This course is tailored to meet the needs of final year SLT students or SLTs in early-mid years of working, or aiming to work, with the adult neurological population.
From: Thu 28 Sep 2023
To: Fri 29 Sep 2023
---
Background
Increasingly sophisticated medical and surgical treatments are prolonging life and increasing life-expectancy of the population living with both acute and progressive neurological conditions. We are consequently required to meet the needs of an increasingly complex adult caseload with a broad range of neurological disorders.
There is a need for a thorough grounding in 'the science' behind acute and chronic neurological conditions. Taking a hypothesis-testing approach to neurology allows us to underpin the nature of presenting disorders and possible SLT interventions.
The Course
The team at The National Hospital for Neurology and Neurosurgery have brought together key speakers from the field of neurosciences to provide a two-day programme tailored specifically for Speech and Language Therapists, in the early stages of their career, covering the following:
Day One: Core condition knowledge
• Brain imaging and its relationship with clinical presentations
• Principles of neuroplasticity in SLT rehabilitation
• Neuro-pathophysiology in the selection of therapy treatments
• Hypothesis testing in SLT neurological assessment
Day Two: Core SLT Skills in Neurological assessment and management
• Cranial nerve assessment and its implications
• Movement disorders: SLT role in diagnosis and management
• Differential diagnosis in SLT assessment and treatment planning
The agenda will be supported fully by practical case examples and patient case-studies. There will be opportunities for open dialogue with speakers and time to network with colleagues working with similar neurological conditions.
The outlined agenda above is subject to change during the process of development.
Fee for the Course: inclusive of all academic sessions and refreshments (tea/coffee, lunch each day)
Early Bird to 1st July: £175
After 1st July: £200
---
Tutor: NHNN Therapy Team
Contact: Elisa Lombardozzi
Tel: 02034483476
Venue:
33 Queen Square, London
WC1N 3BG