Welcome to UCLH Charity Courses
UCLH Charity provides support for patients, staff and medical research at UCL Hospitals NHS Foundation Trust.
We aim to make a real difference and everything we do supports the patients treated by our seven hospitals, directly or indirectly.
http://www.uclhcharity.org.uk/

Neurosurgery
Functional Neurosurgery Course
From: Sat 11 Nov 2023 To: Sun 12 Nov 2023
---
This 2-day course on Functional Neurosurgery covers both Deep Brain Stimulation (DBS) and stereotactic lesioning. All aspects of anatomy, patient selection, targeting, surgery, programming, follow up and troubleshooting will be presented by experts and pioneers in the field.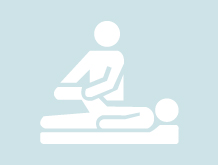 Therapy and Rehabilitation Services
Physio and OT Masterclass for Functional Neurological Disorder
From: Mon 04 Dec 2023 To: Tue 05 Dec 2023
---
This two-day (in person) masterclass will provide physiotherapists and occupational therapists with an introduction to the management of functional neurological disorder.

Neurosurgery
Hydrocephalus Simulation Course
From: Sat 25 Nov 2023 To: Sat 25 Nov 2023
---
A one-day course with expert speakers providing a comprehensive overview of hydrocephalus and associated CSF disorders. The day will include didactic lectures and practical hands-on workshops. Topics include: Emergency management | Top tips for managing hydrocephalus when on call | External ventricular drains | The latest advances in shunt systems | How to recognise valves on xray and how to adjust valves | Paediatric hydrocephalus | Neuronavigation | Complications | Foramen magnum decompression