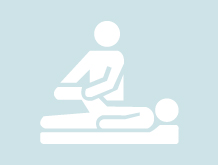 Assessment and Management of the Painful Shoulder within the Neurological Population
Course Outline: A two-day theory and practical course integrating anatomy, pathophysiology and evidence base into the complex management of shoulder pain within the neurological population. We will consider both neurological and musculoskeletal assessment and treatment approaches.
From: Fri 13 Jan 2023
To: Sat 14 Jan 2023
---
Target Audience: The course is for physiotherapists and occupational therapists working in neurology who wish to develop skills in the assessment and treatment of painful shoulder within the neurological population.
Learning Objectives:
Explore the prevalence of shoulder pain within the neurological population (and it's impact on quality of life and the healthcare system)
Develop skills in a detailed assessment of the painful shoulder
Understand common presentations of shoulder pain within this population
Explore the evidence base and practical application of treatment ideas for the management of common shoulder pathologies, including the use of adjuncts

Gain understanding of medical management options for common presentations of shoulder pain within this population
COST: £200 for 2 days including delegate pack
Please contact Alkida Domi, Education Coordinator on 020 3448 3476 or email a.domi@nhs.net to book your place or for more information. Online payment and information also available via our website: http://www.uclhcharitycourses.com/
---
Tutor: NHNN Physiotherapy Team
Contact: Alkida Domi
Tel: 02034483476
Venue:
33 Queen Square, London
WC1N 3BG